Introduction

HOME > Introduction
Hello! Welcome to Sunghwa.
Sunghwa is a professional woodworking machinery manufacturer that has been dedicated to the promotion of edge banding machines for over 30 years. With its continuous research and development and superior quality, Sunghwa leads the domestic edge banding machine market. Sunghwa's competitiveness in overseas markets has been recognized, and the company continues to expand its global business.
Sunghwa is committed to providing products and services that meet the needs of its customers. All of Sunghwa's employees are working towards this goal, and the company will continue to grow together with its customers.
Sunghwa delivers customer satisfaction with its expertise, experience, and technology.
Thank you.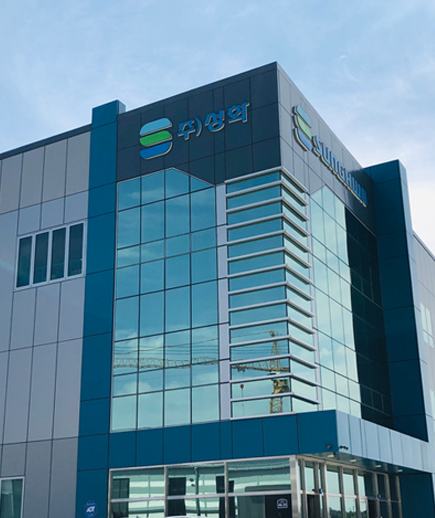 2023
·Launch of PP adhesive edge banding machine

2019
·Construction and relocation of the head office/factory in Osan-si

2018
·Hot air edge banding machine developed

2017
·Encoder type edge banding machine developed

2015
·PUR edge banding machine developed

2012
·Reserved over 100 intellectual property rights

2010
·Q-Mark, KC certification obtained

2007
·Double edge banding machine developed

2003
·Corner trimming edge banding machine developed
·Export edge banding machines to 8 countries including the United States and Japan

2001
·Sunghwa Woodline - Corporate conversion
·Side end cutting developed

2000
·Construction of the second factory in Hwaseong-si

1997
·Construction and relocation of the first factory in Hwaseong-si

1995
·Heat transfer edge banding machine developed

1994
·First automatic edge banding machine shipped

1992
·Sunghwa Precision founded in Seoul