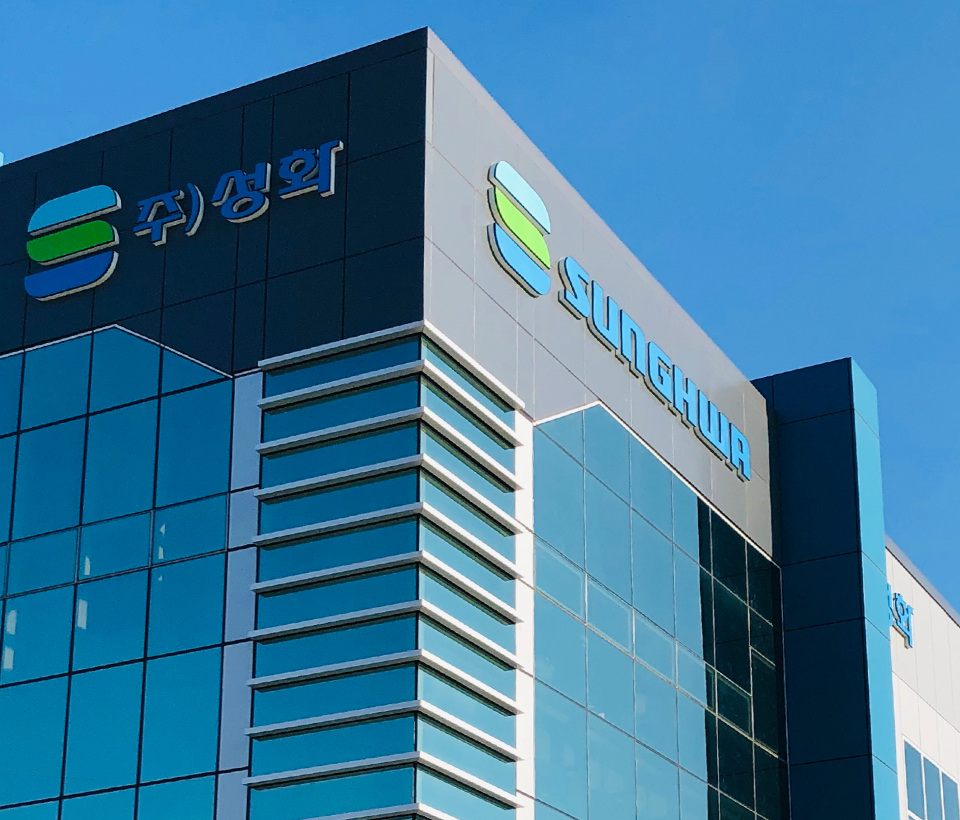 Company
Sunghwa is committed to continuous innovation and strong execution power as the driving force. We move forward with new challenges.
Sunghwa Co., Ltd. responds quickly to customers' differentiated requirements and supplies to meet customer satisfaction as our top priority. We strive to help customers reduce costs and secure profitability. We will become a company that grows together with our customers.
Introduction

Products
Sunghwa creates customer delight with expertise and technology
that have been honed over 30 years.
Detail View

Experience differentiated products and services now.
Become a business partner with Seonghwa Co., Ltd., which delivers customer satisfaction with extensive experience, know-how and technology. If you have any questions, we will respond quickly and kindly.
Contact us